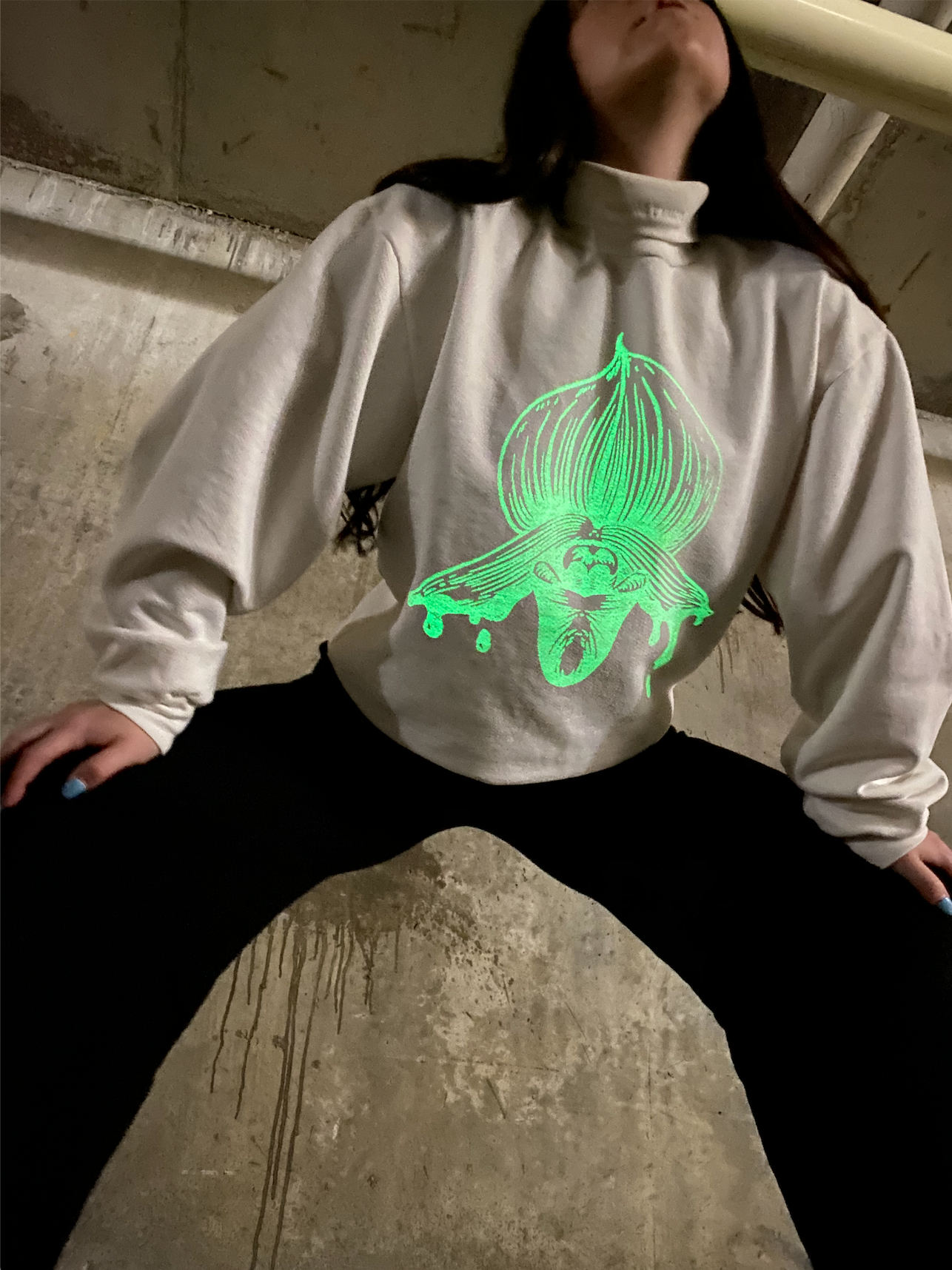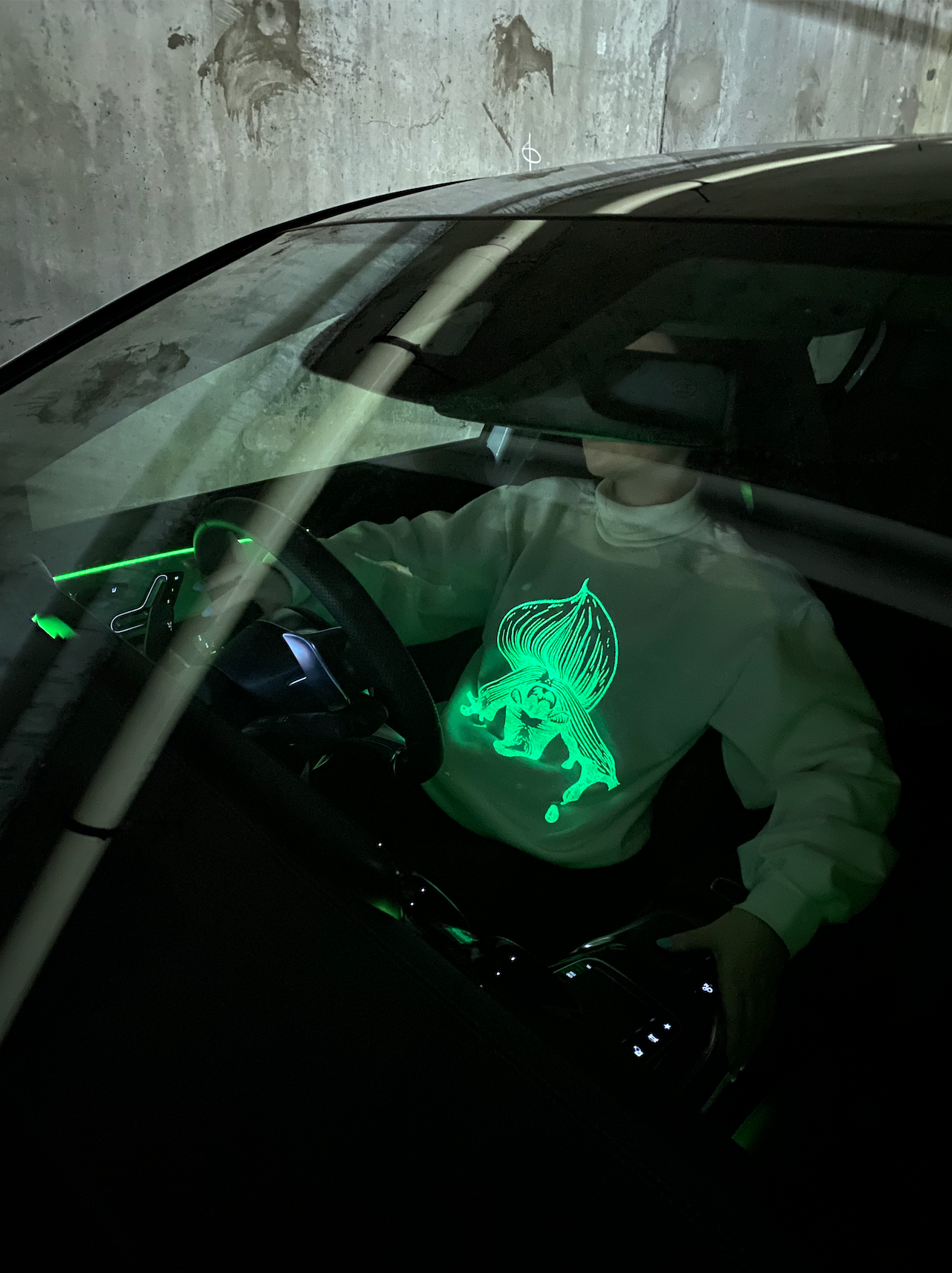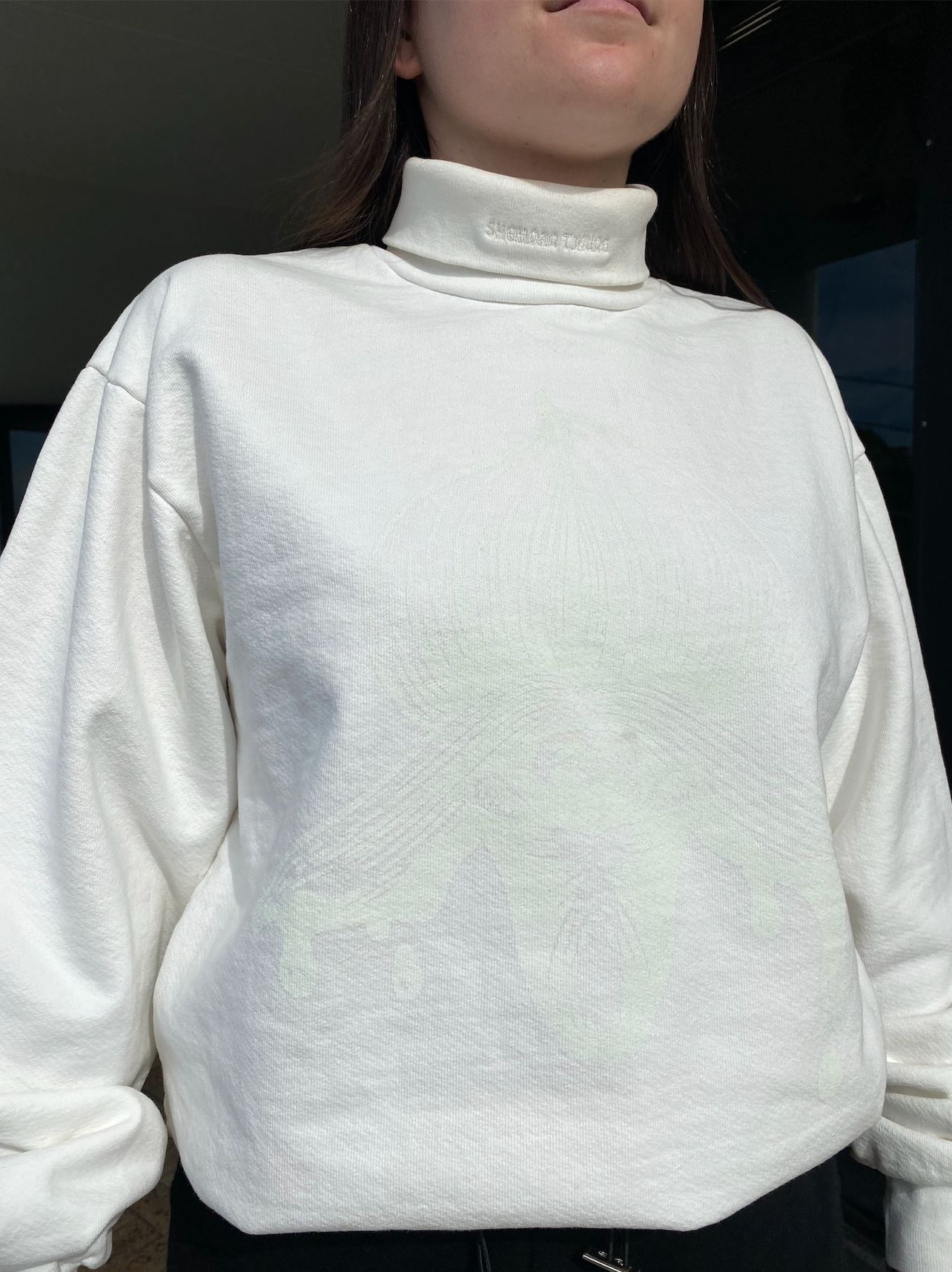 This Glow-In-The-Dark Jumper will bring you back to a child-like wonderous state. Remember those glow-in-the-dark stars we would have above our bed? And how they were just the coolest thing to ever exist. 
Let me take you back there every time you wear this jumper. 
Specs:
We recommend one sizing down for women. Model wears size S.
100% Cotton Heavy Fleece dropped shoulder turtle-neck Jumper. 
The cream-coloured jumper is drop-shouldered, with an oversized sleeve that creates a chic, slouchy silhouette. This jumper is the perfect piece to transition from day-to-night. 
The Melted Slipper orchid design is almost invisible during the day and comes to life when you enter any dark environment. Large Sheridan Tjhung logo running down the spine.
The Ink is best charged in UV (sunlight)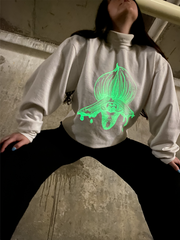 The Glow Jumper