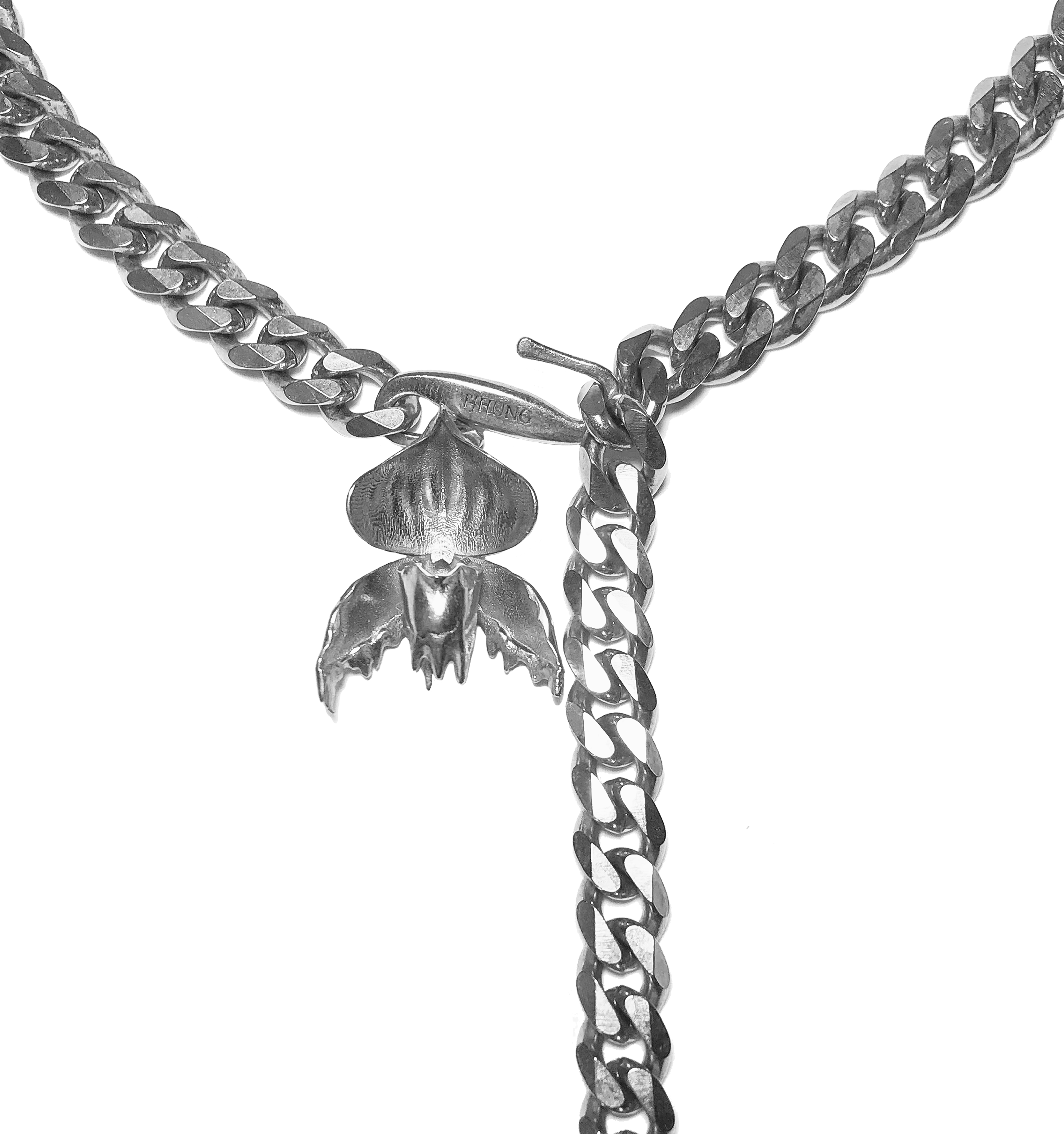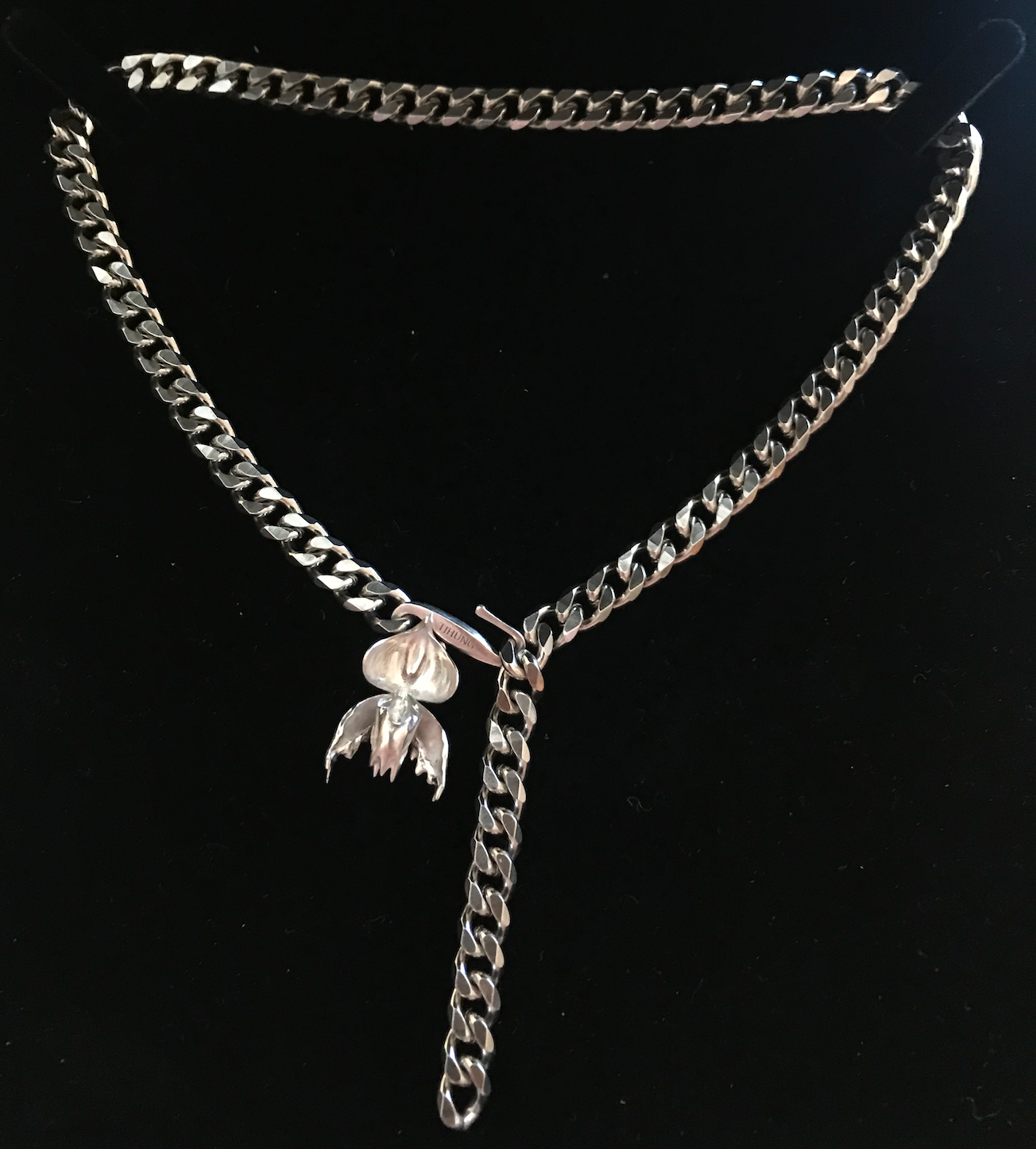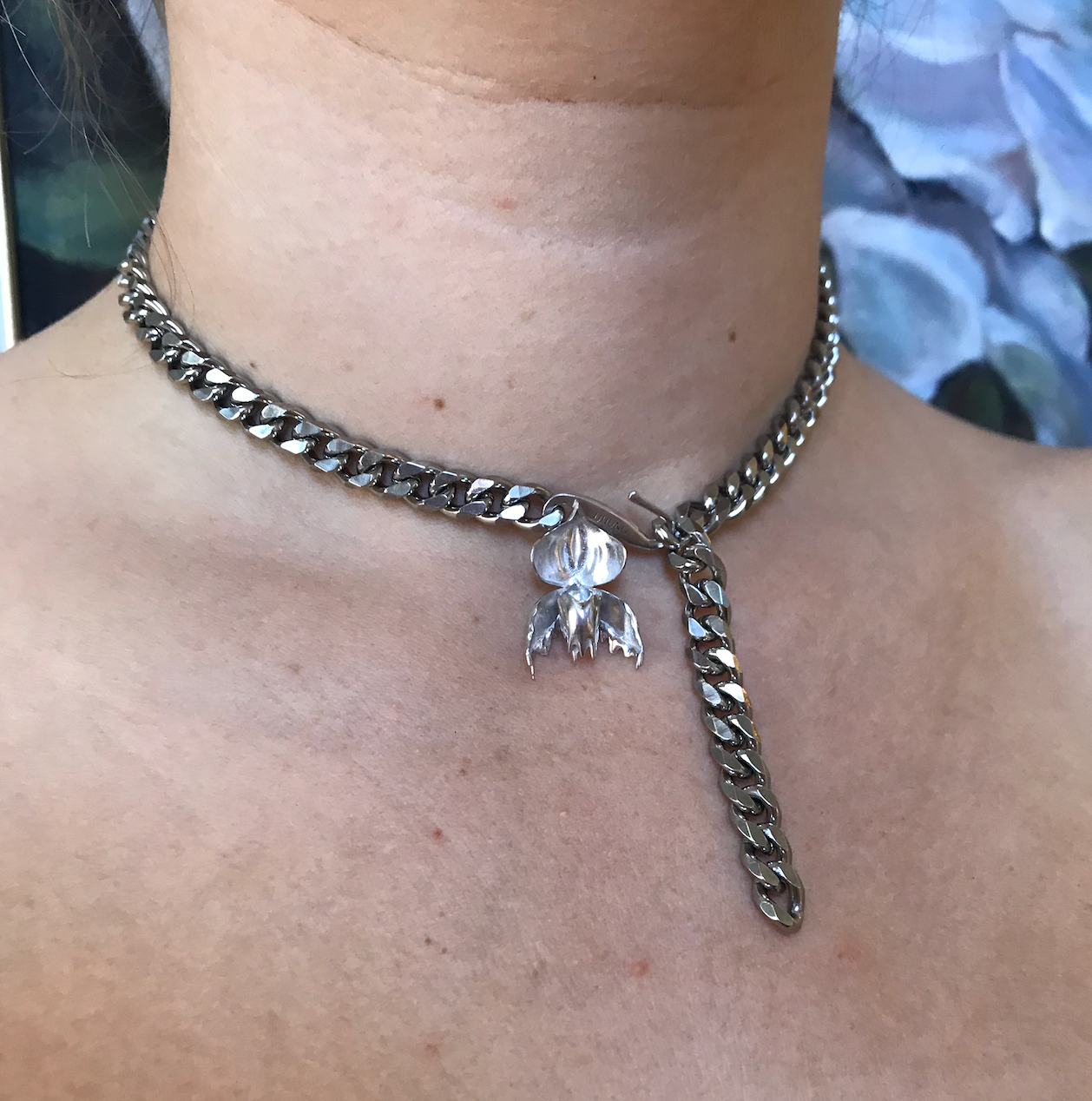 Melted Slipper Orchid - Gunmetal Curb Chain
Melting waxwork has been at the root of Sheridan Tjhung's floral work since 2015. The Melted Slipper Orchid is one of Sheridan's favorite waxwork creations - originally made in 2017 for a Vogue Art Ball Editorial.
Collaborating with local craftsmen and women for months, starting from sketch, into 3D design, and several draft castings before it was perfected for release. 
Each piece is handcrafted in Perth, Western Australia by local artisans. 
Rhodium Plated Stirling Silver Pendant + S-hook

The 7mm Diamond Cut Curb chain is Stainless steel. Pendant size is 2.5cm x 2cm x 1.2cm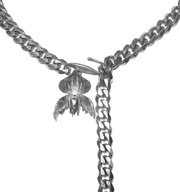 Melted Slipper Orchid - Gunmetal Curb Chain