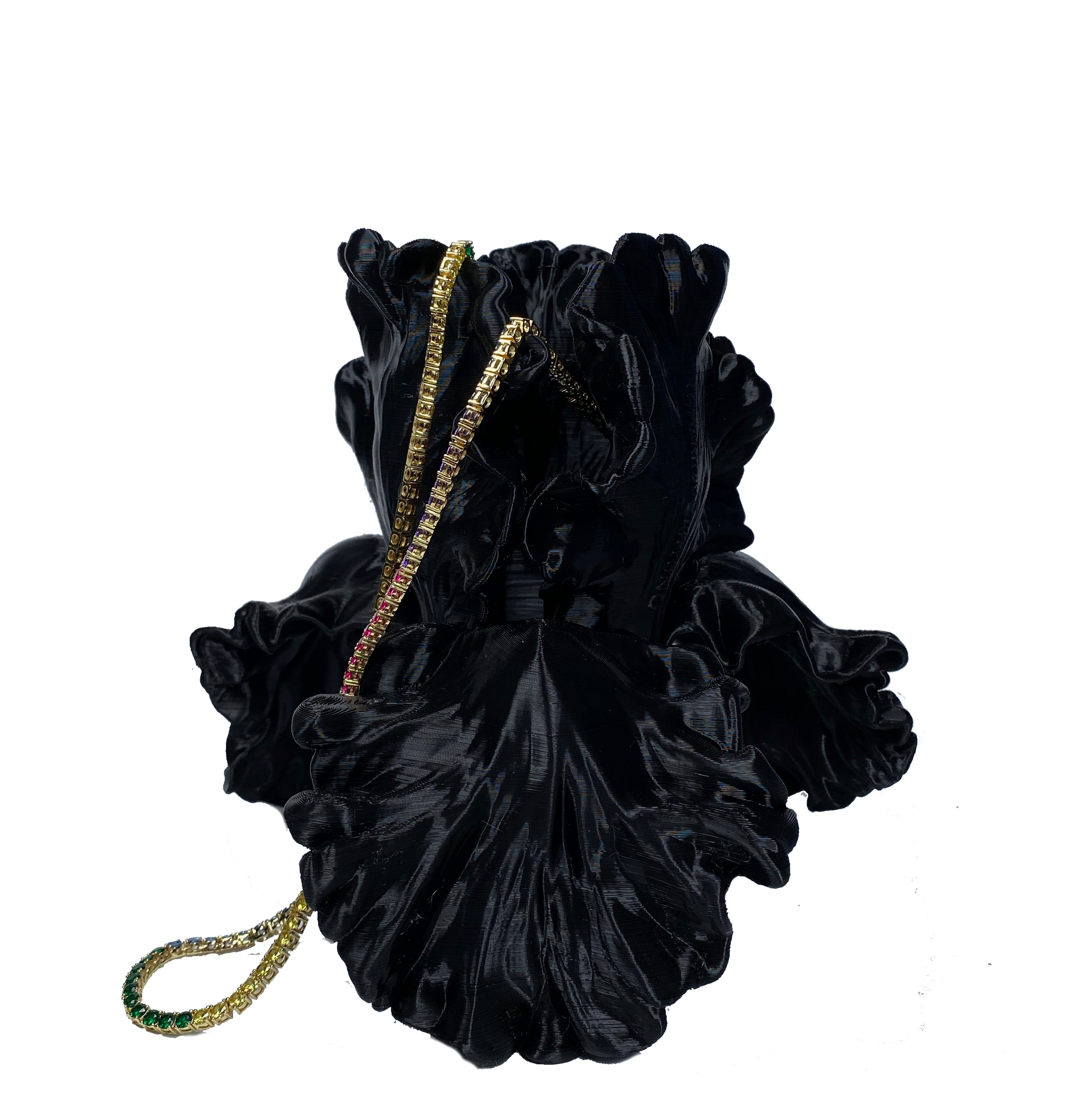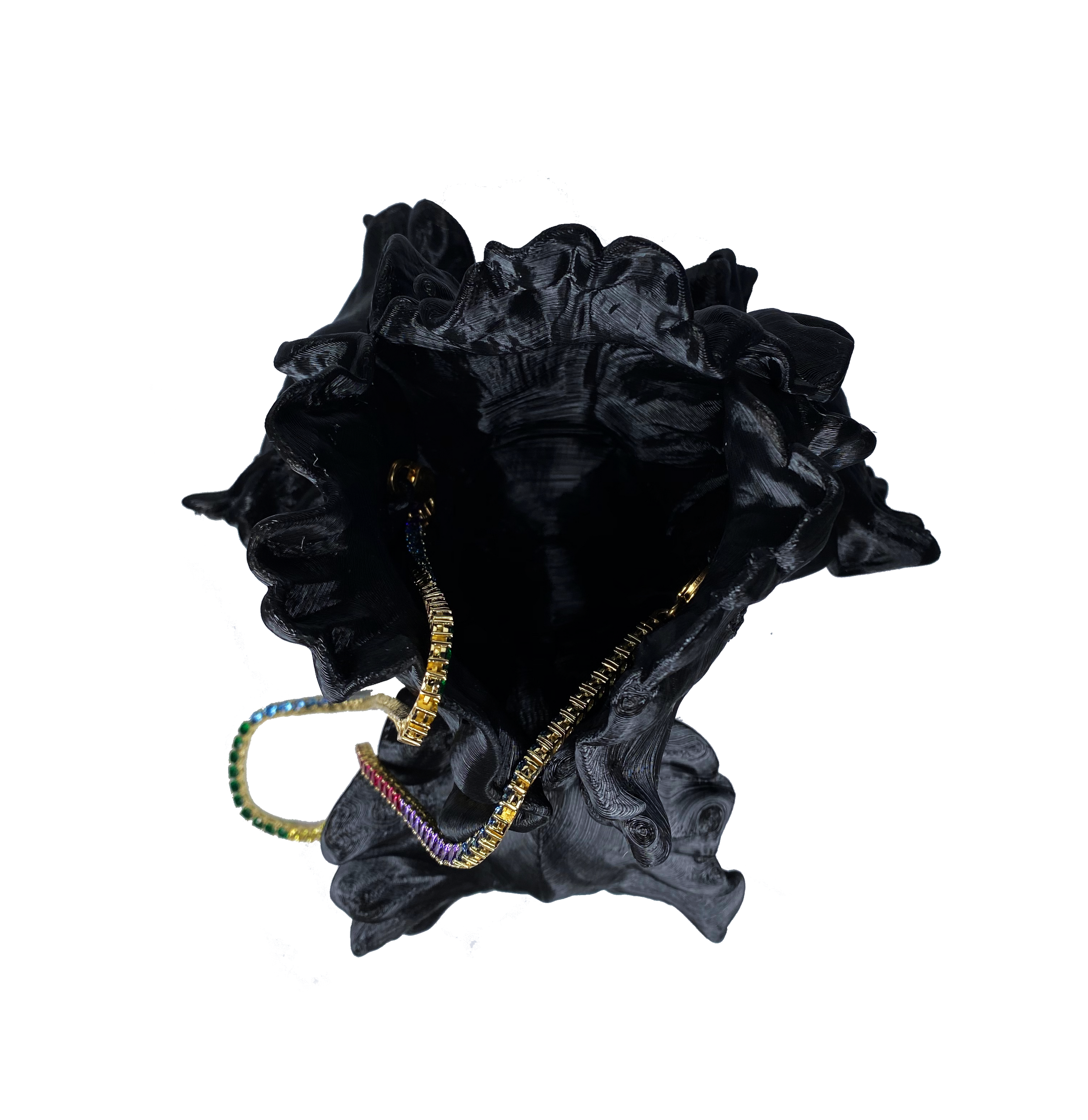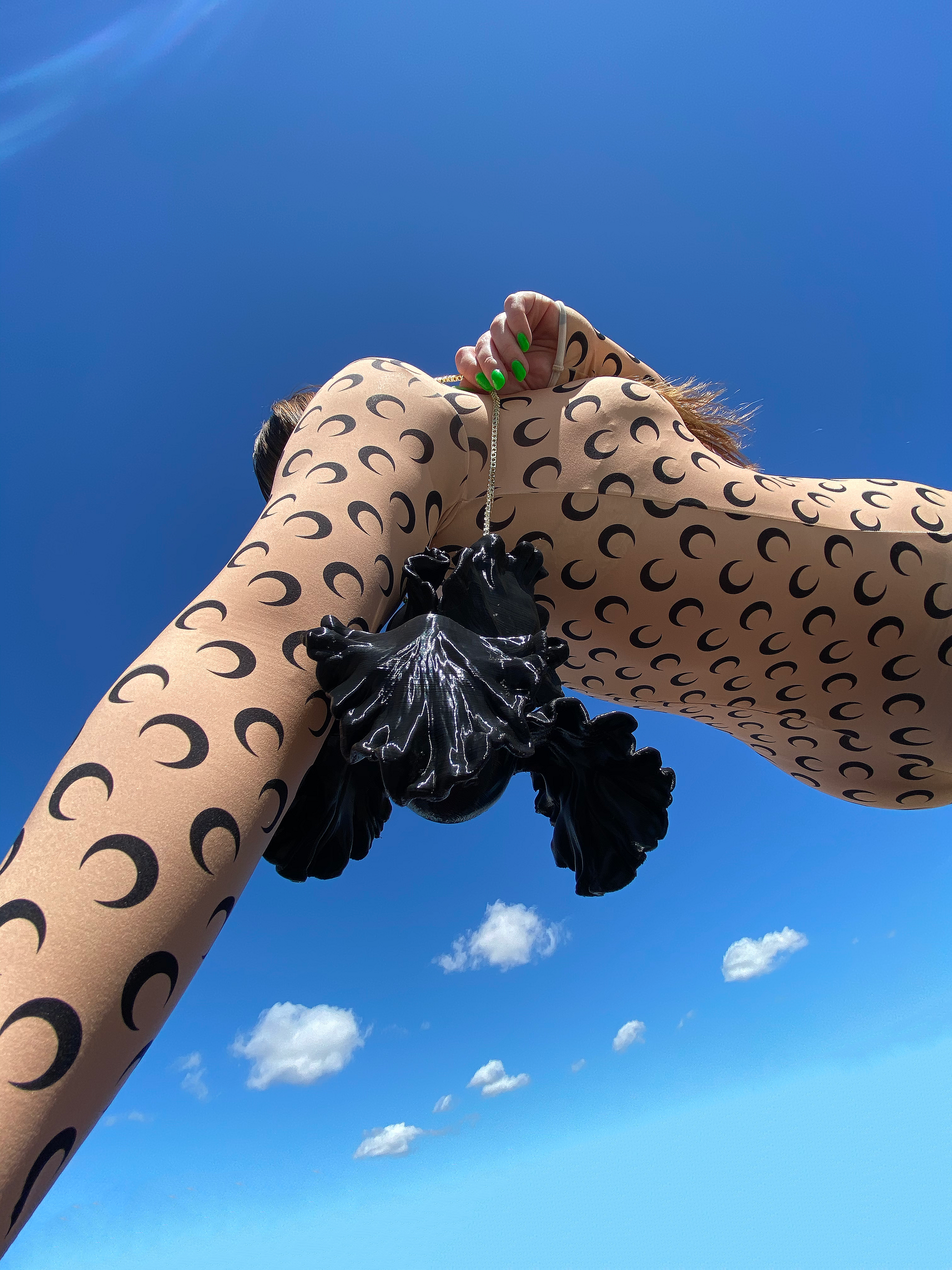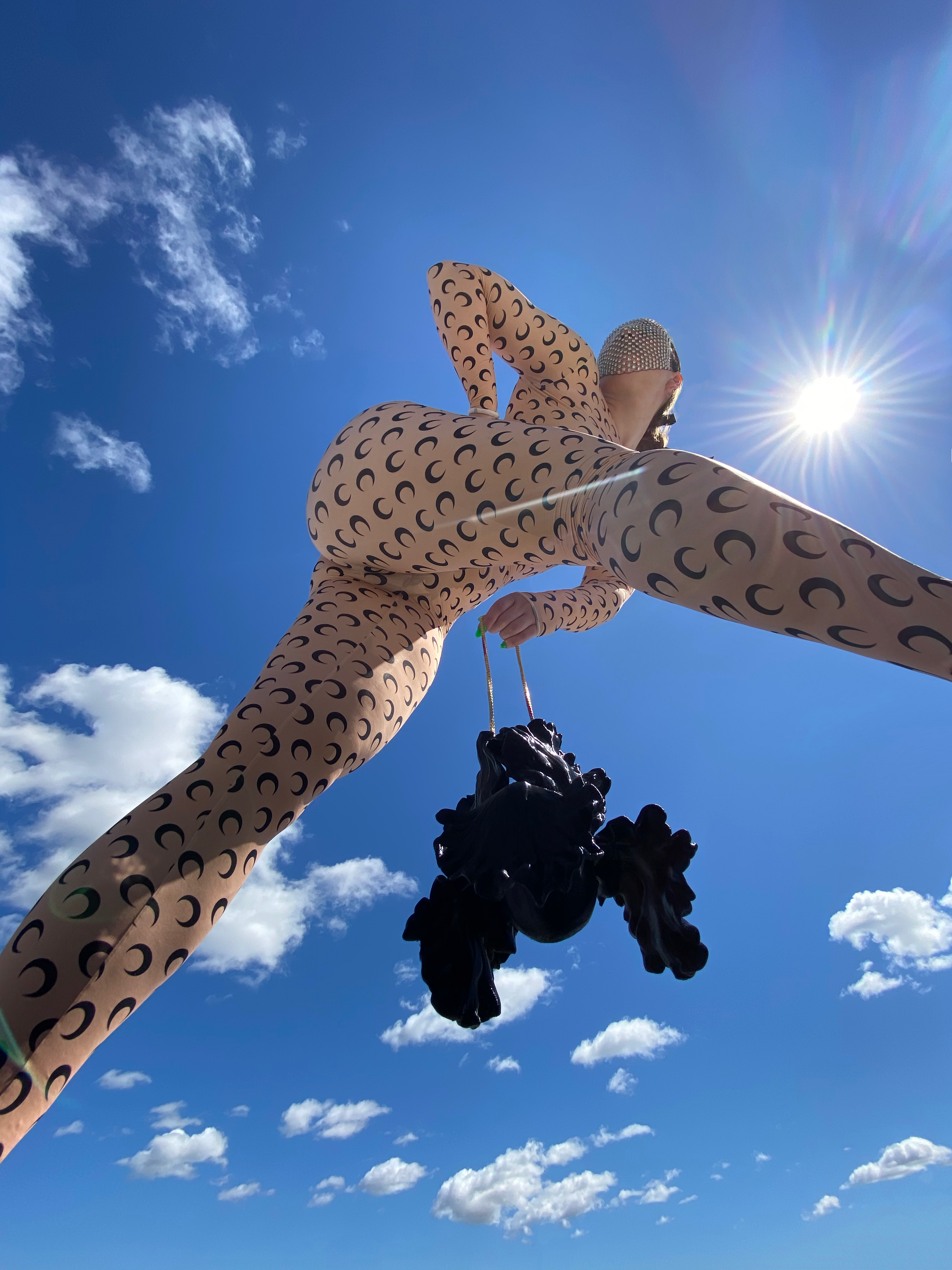 All Flower Bags are made to order with a 14 business day turnaround on production. If you require rush order, please email your order number to s@sheridantjhungfloral.com

Made with 3D Printing Technology, the Flower bag was sculpted with no two petals the same, mimicking the delicate intricacies of the Bearded Iris Flower. 

Printed over 60hours, the ruffle detail on the petals creates dynamic highlights and lowlights making the sculpture appear silk-like.

A detachable 24inch Cubic Zirconia chain fits perfectly in the hand or over the shoulder. Available in the Classic silver (as seen with the white flower bag), Rainbow Chain, and Gold Chain. 

The internal structure safely fits credit cards along with keys, lipstick, and other essentials. 

The Flower Bag comes in a custom acrylic display box to sit as a sculptural piece in the home when it's not in use.

The Flower Bag is 22cm x 22cm x 20cm

USAGE & REPAIRS

The Flower Bag is made from a sturdy plastic that will withstand any normal usage. However, if something should happen, we offer free repairs for the lifetime of the product.
This being said, the nature of the product is more delicate than most, so please treat with the utmost care. 
AVAILABLE ON AFTERPAY 
Afterpay is available on the payment step of checkout.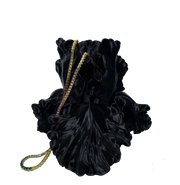 Black Flower Bag