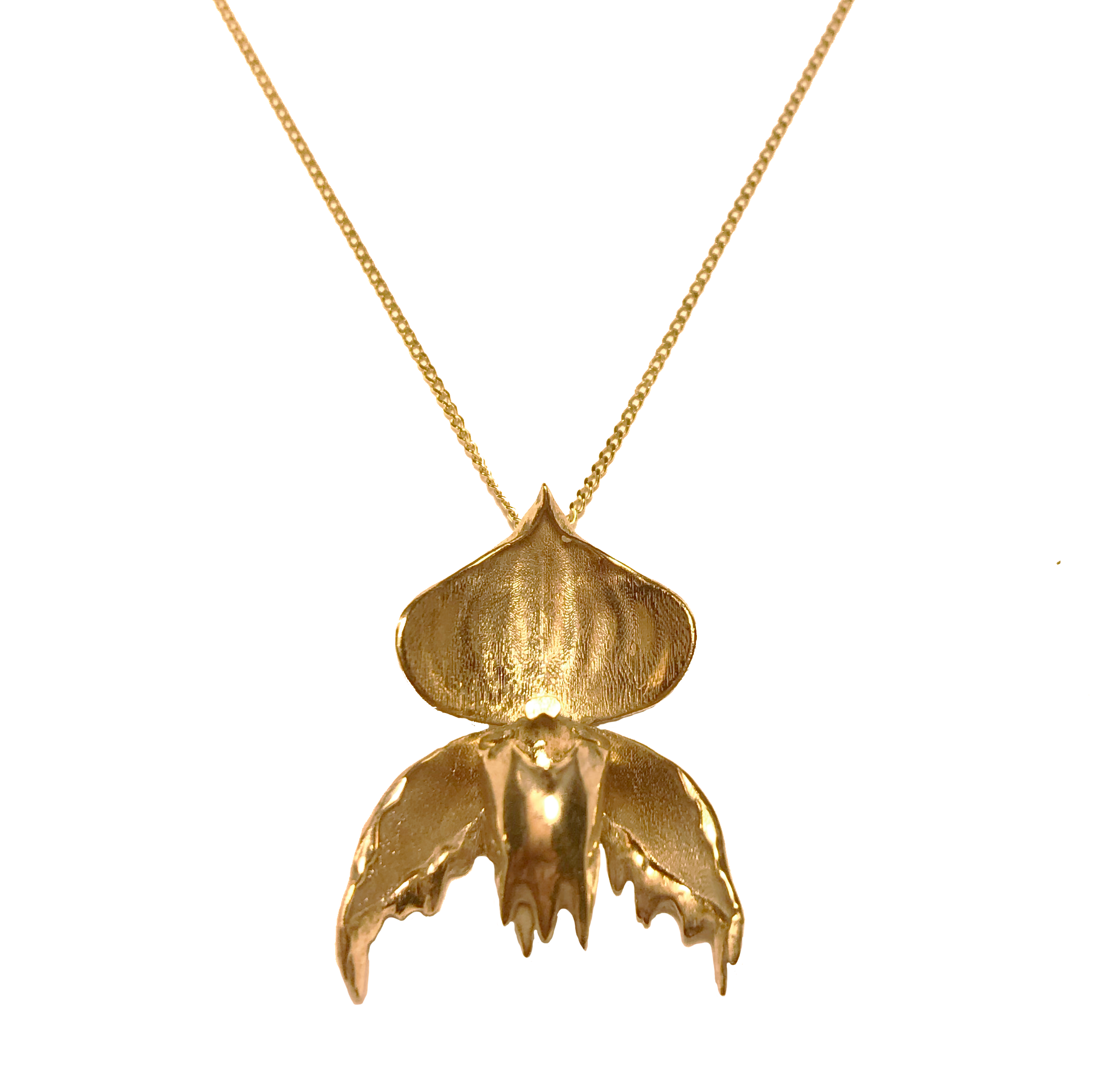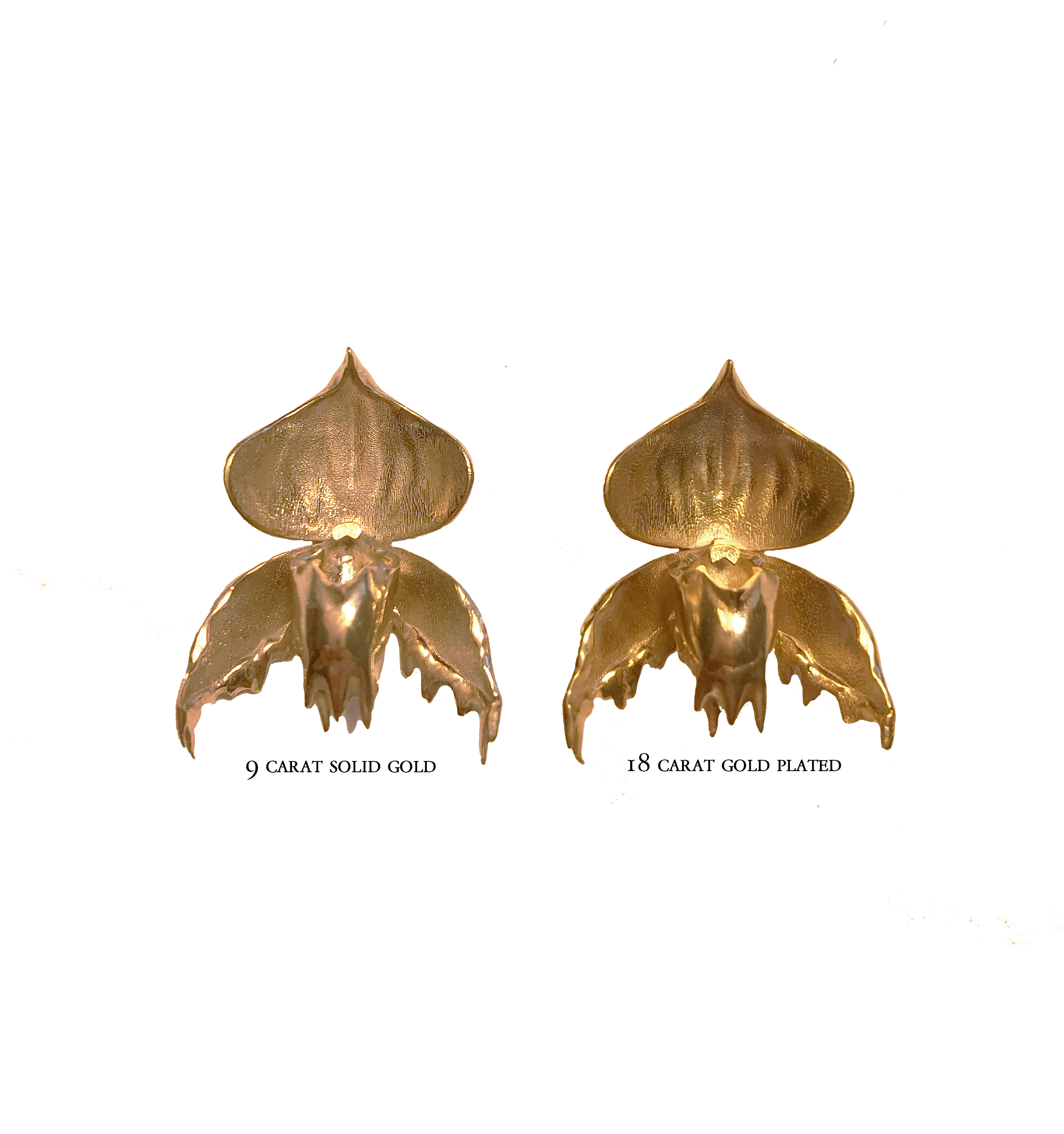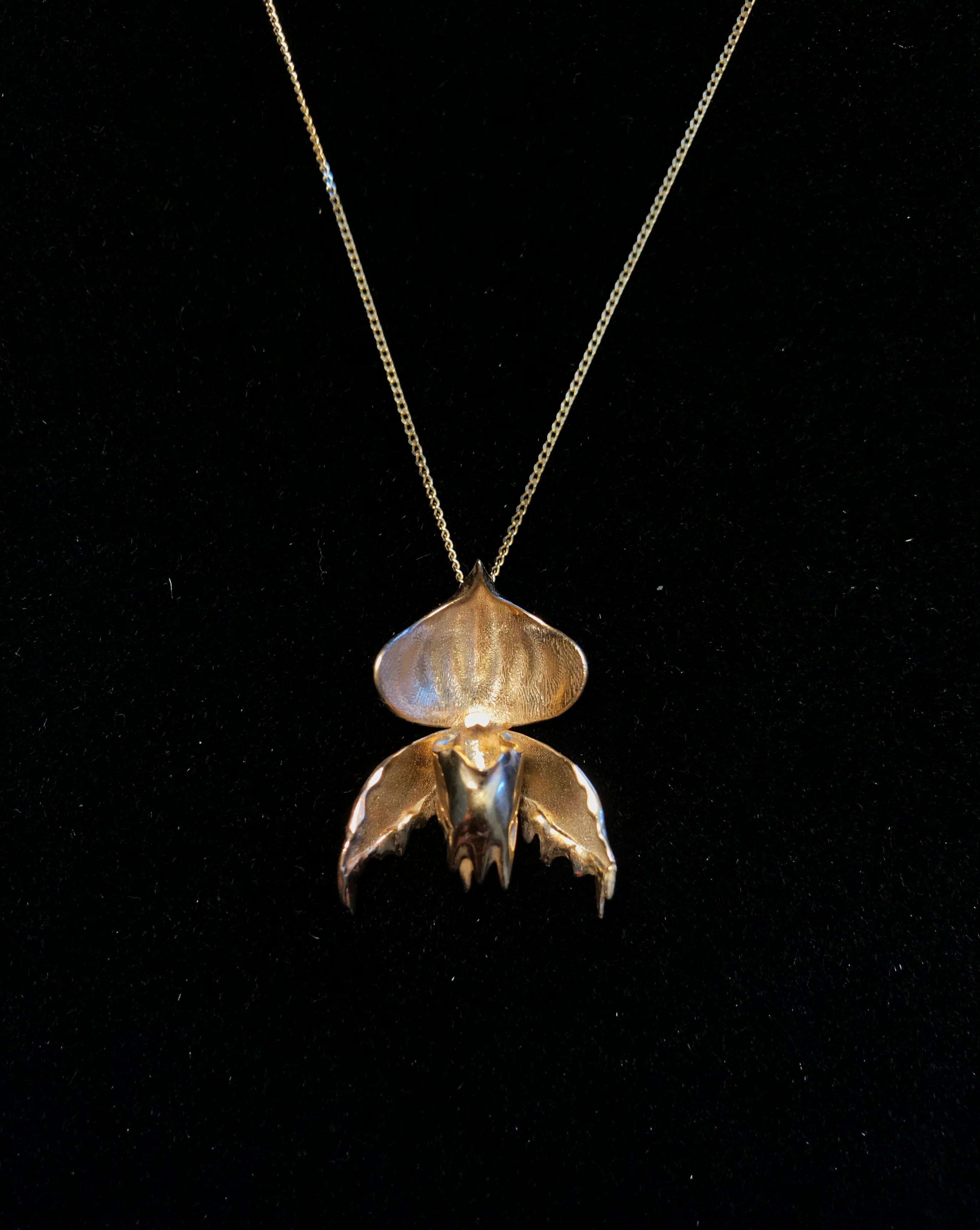 Melted Slipper Pendant - 9ct Gold Fine Chain
Both come with standard 16inch Solid 9ct gold fine curb chain. Please reach out if you would prefer a different length chain. 
Pendant size is 2.5cm x 2cm x 1.2cm
Melting waxwork has been at the roots of my floral work ever since 2015. The Melted Slipper Orchid is one of my favorite waxwork creations - originally made in 2017 for an Art Ball Editorial. 
I collaborated with local craftsmen and women for months, starting from sketch, into 3D design and several draft castings before it was perfected for release. 
Each piece is handcrafted in Perth, Western Australia by local artisans. 
Free International Express Shipping on all orders 
PRE RELEASE WILL SHIP 30TH NOVEMBER - 6TH DECEMBER
Full release will be in January of 2020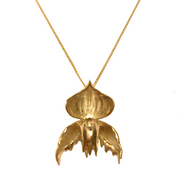 Melted Slipper Pendant - 9ct Gold Fine Chain