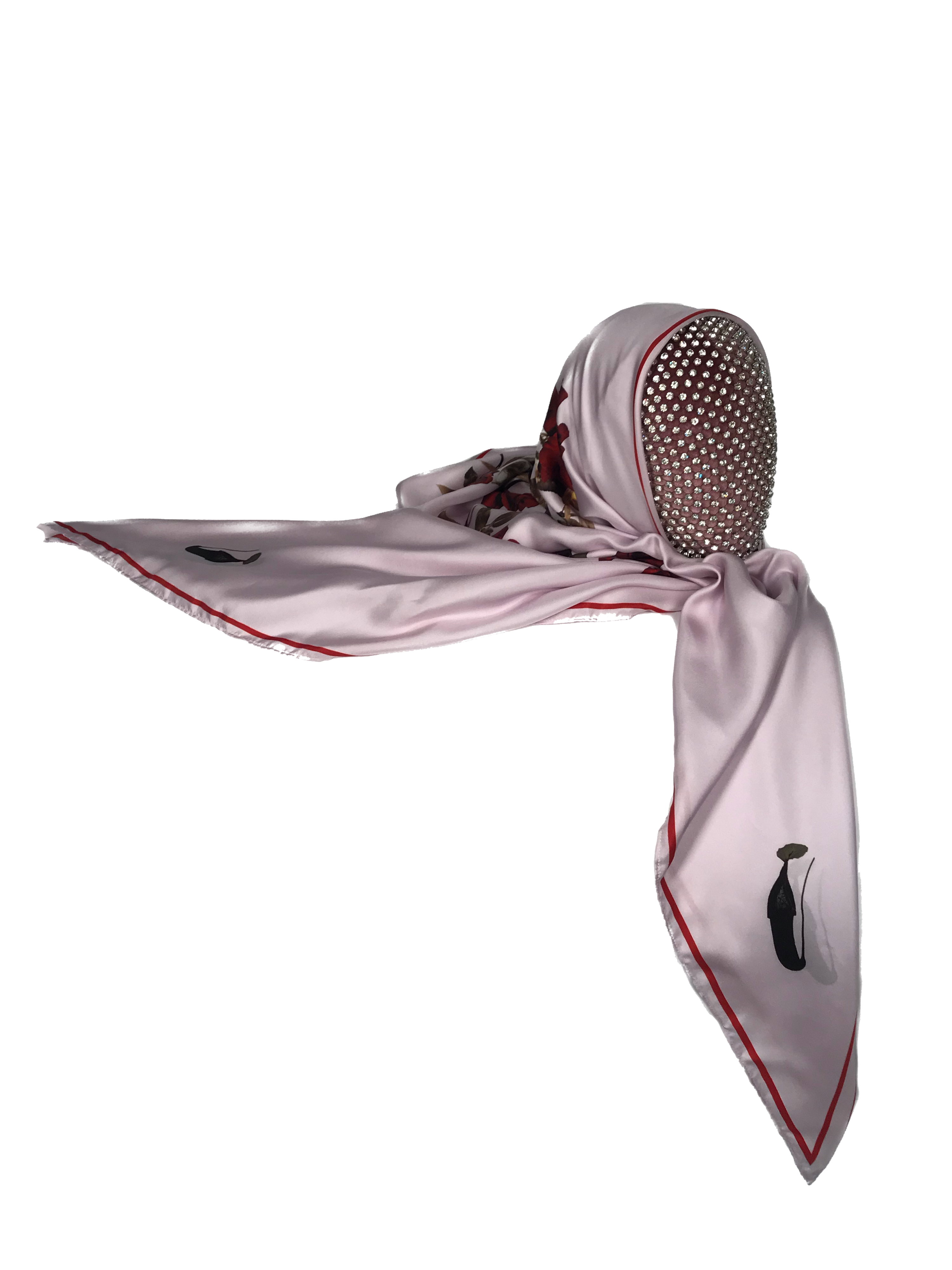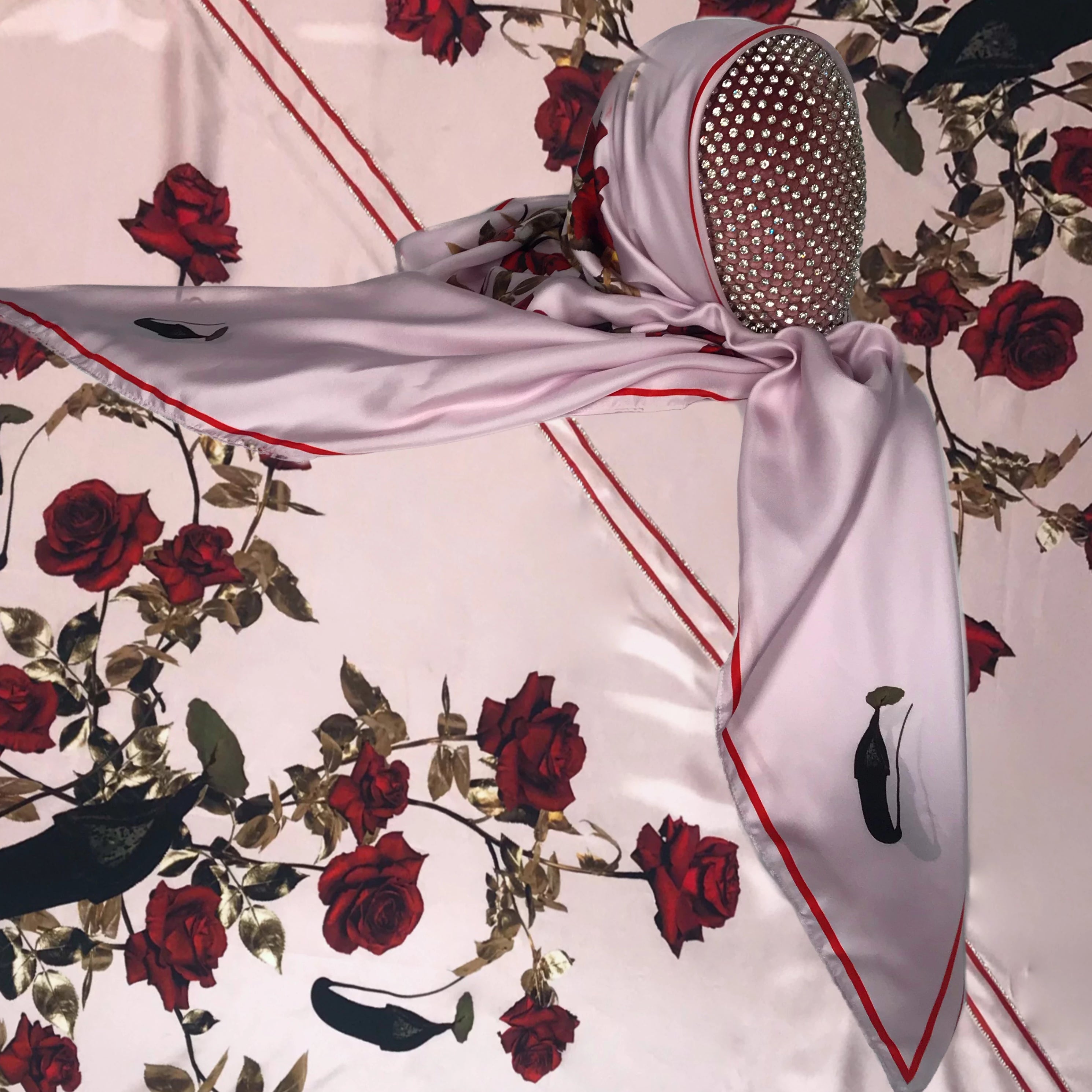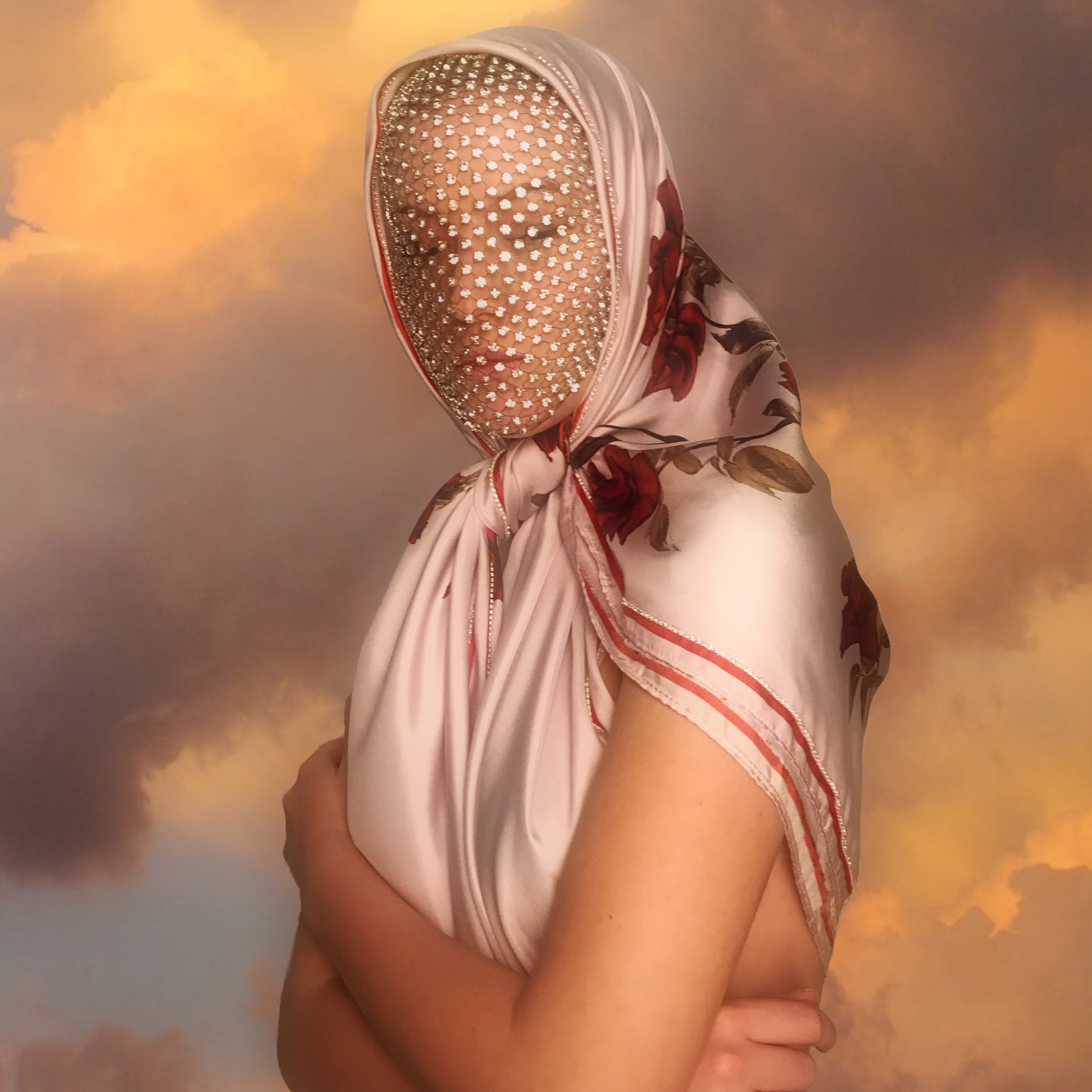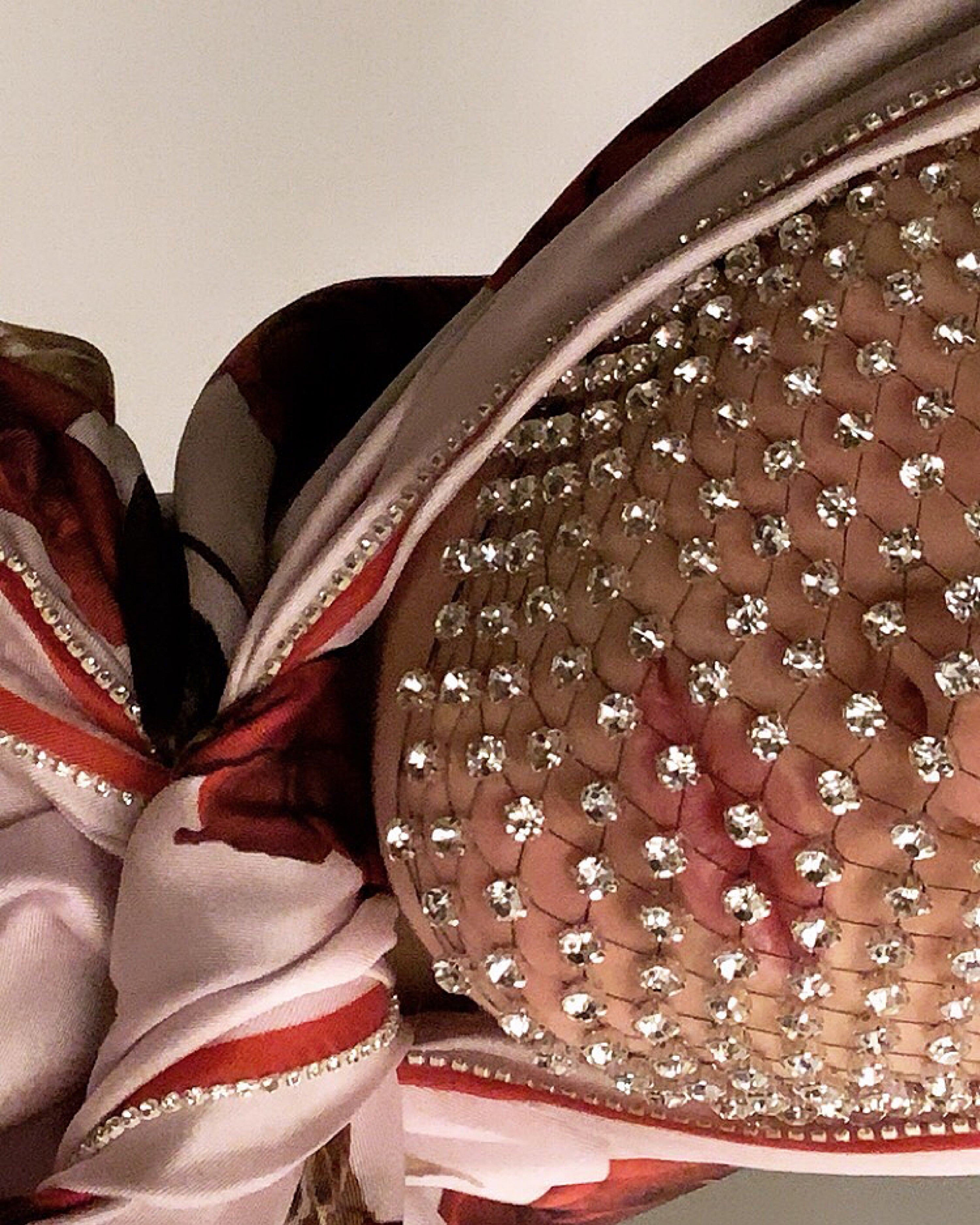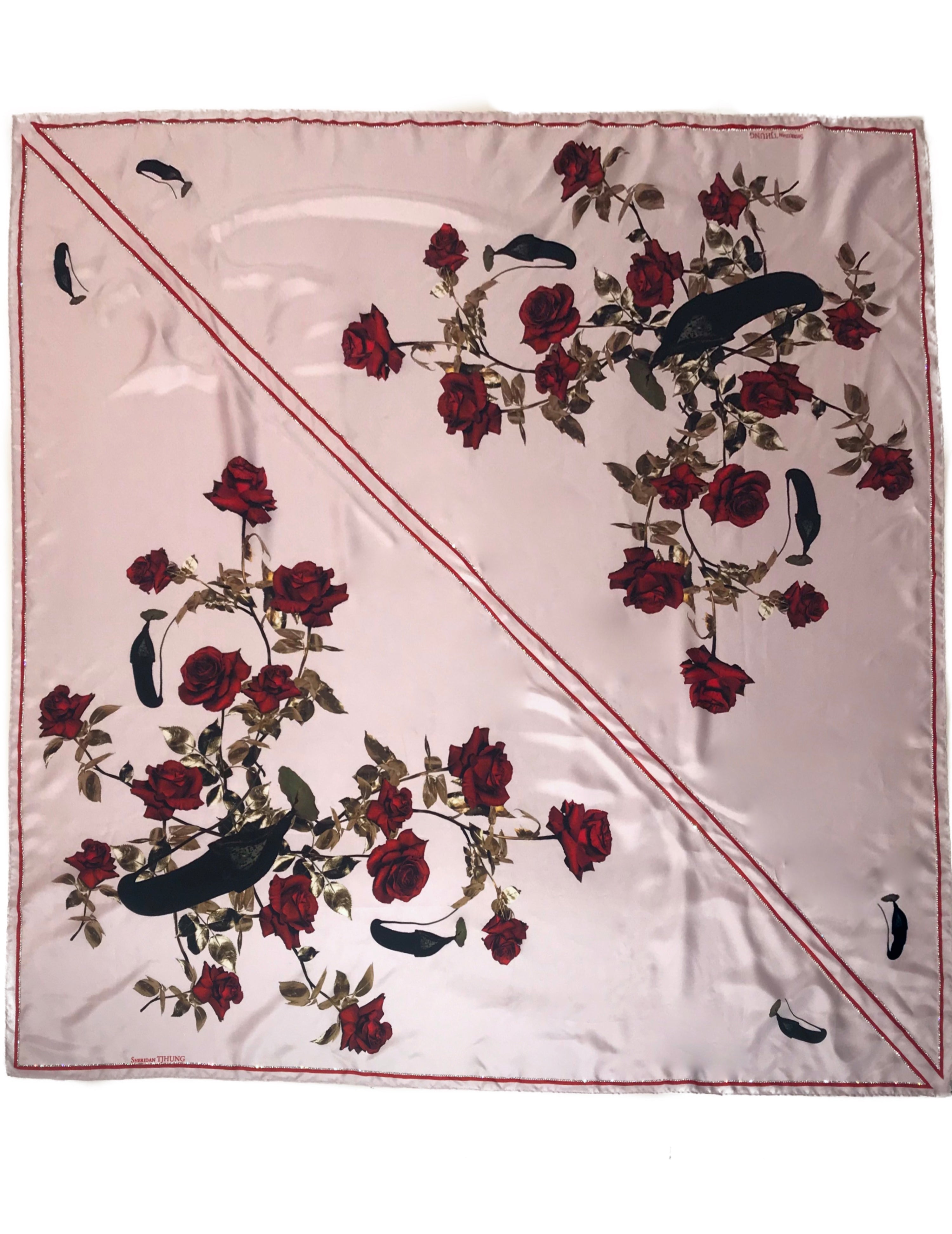 XL Silk Scarf with crystal trim
Please note that there is a twelve day production turnaround from the date of order.
This scarf is 133cm x 133cm 100% Silk Twill
This silk scarf was uniquely designed using iconic Sheridan Tjhung flowers (gold stemmed roses and Black pitcher plants). The scarf is hand trimmed using a 2mm diamonte trim - this allows for free flexibility.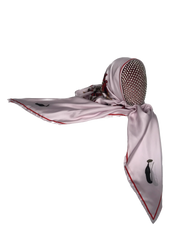 XL Silk Scarf with crystal trim