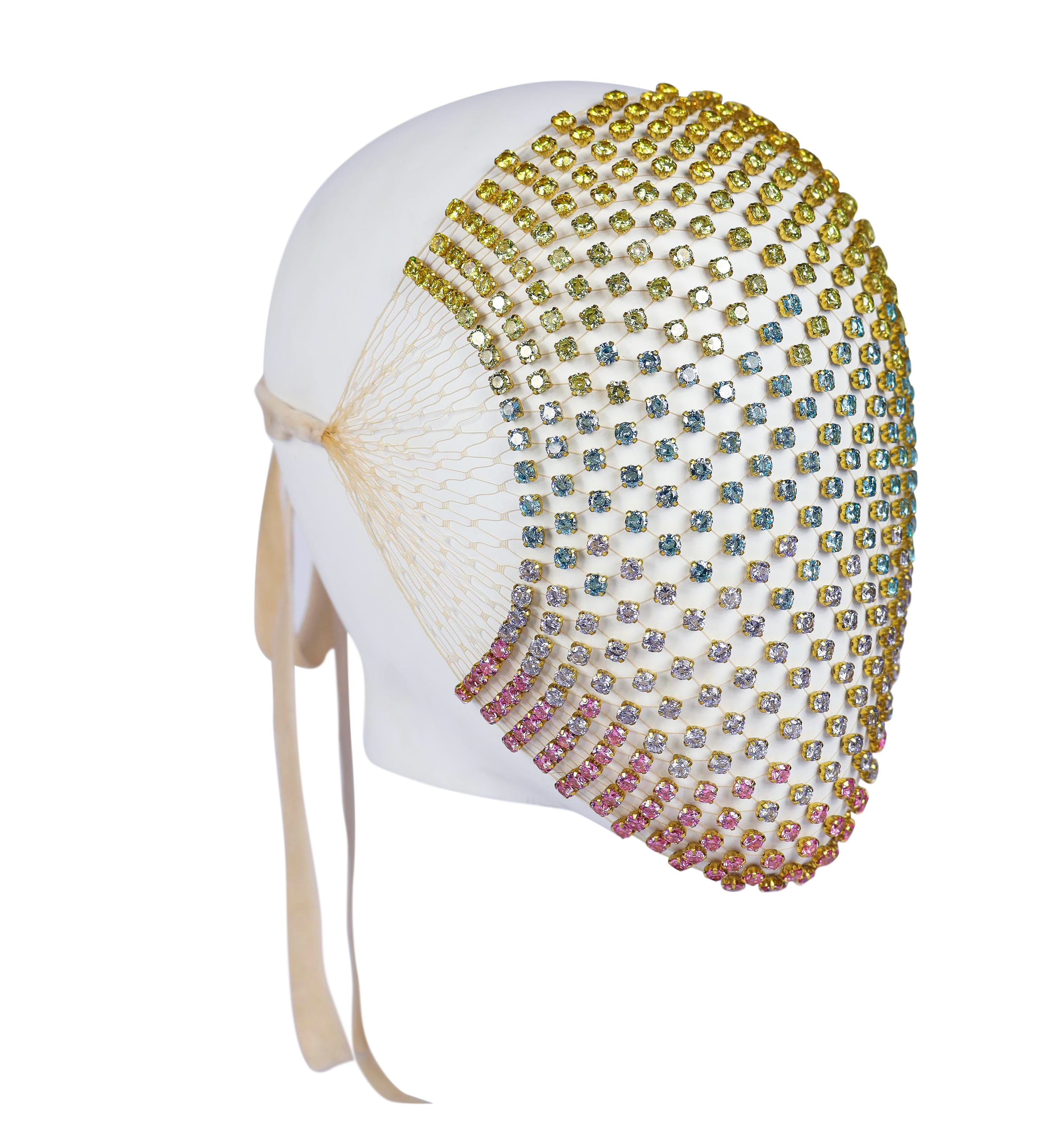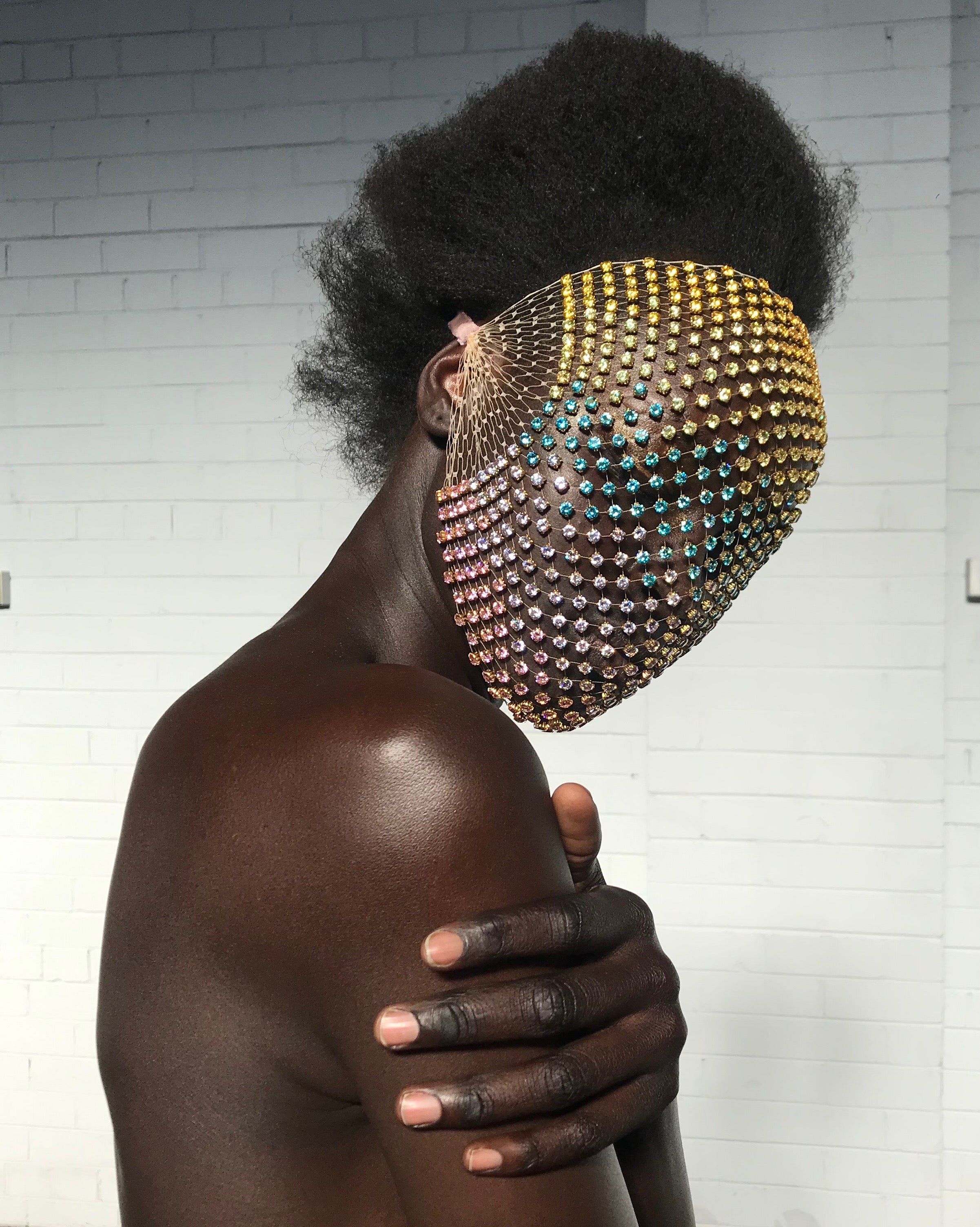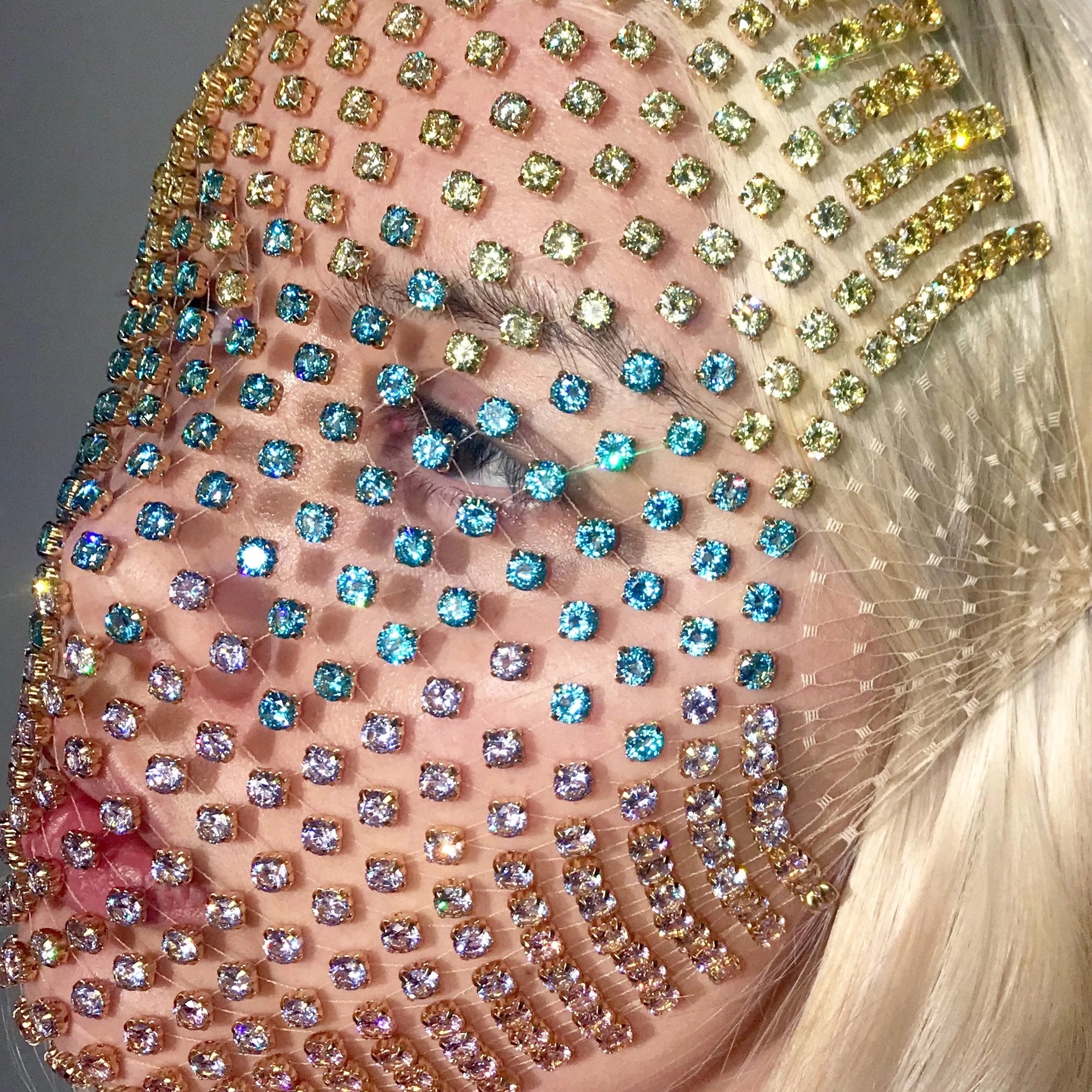 Pastel Rainbow Diamond Face Veil
The Pastel Rainbow is the perfect subtle hint of colour. The blend of colours takes a 3D effect when it glitters in even small amounts of light.
Featuring the highest grade Cubic Zirconia crystals, The Diamond Face Veil is tied back with dust pink velvet ribbon for optimal fit, flexibility and breathability.
Each piece is meticulously hand crafted and contains 538 hand appliquéd
crystals. 
Cubic Zirconias are a conflict-free diamond alternative, that replicate the stunning brilliance and crystal clarity of a high grade diamond. 
Please note that there is a seven day production turnaround from the date of order. If you require it sooner, please email your order number and the date its required - we will work to accomodate your rush order.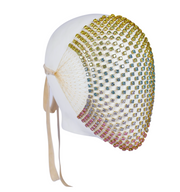 Pastel Rainbow Diamond Face Veil