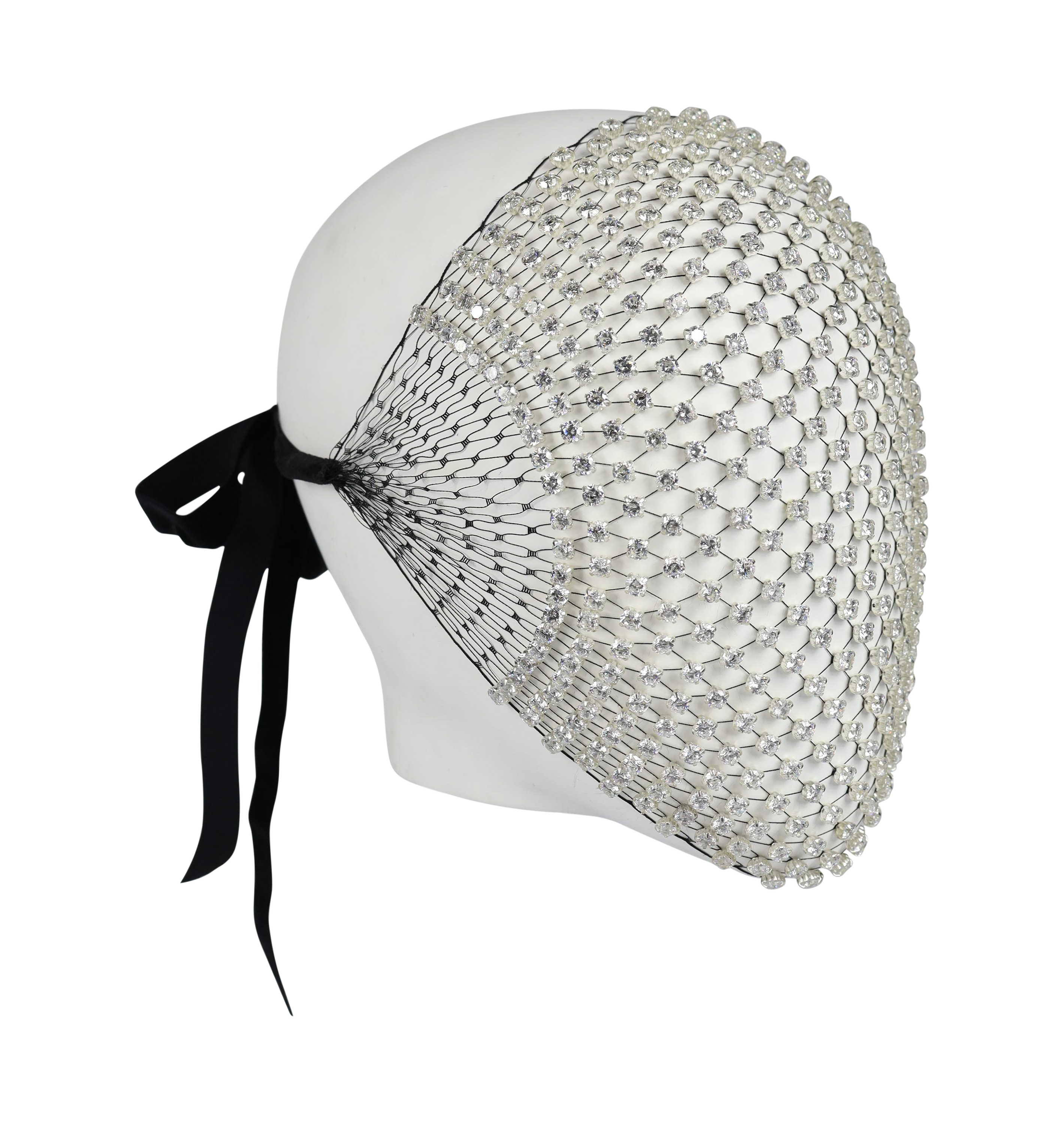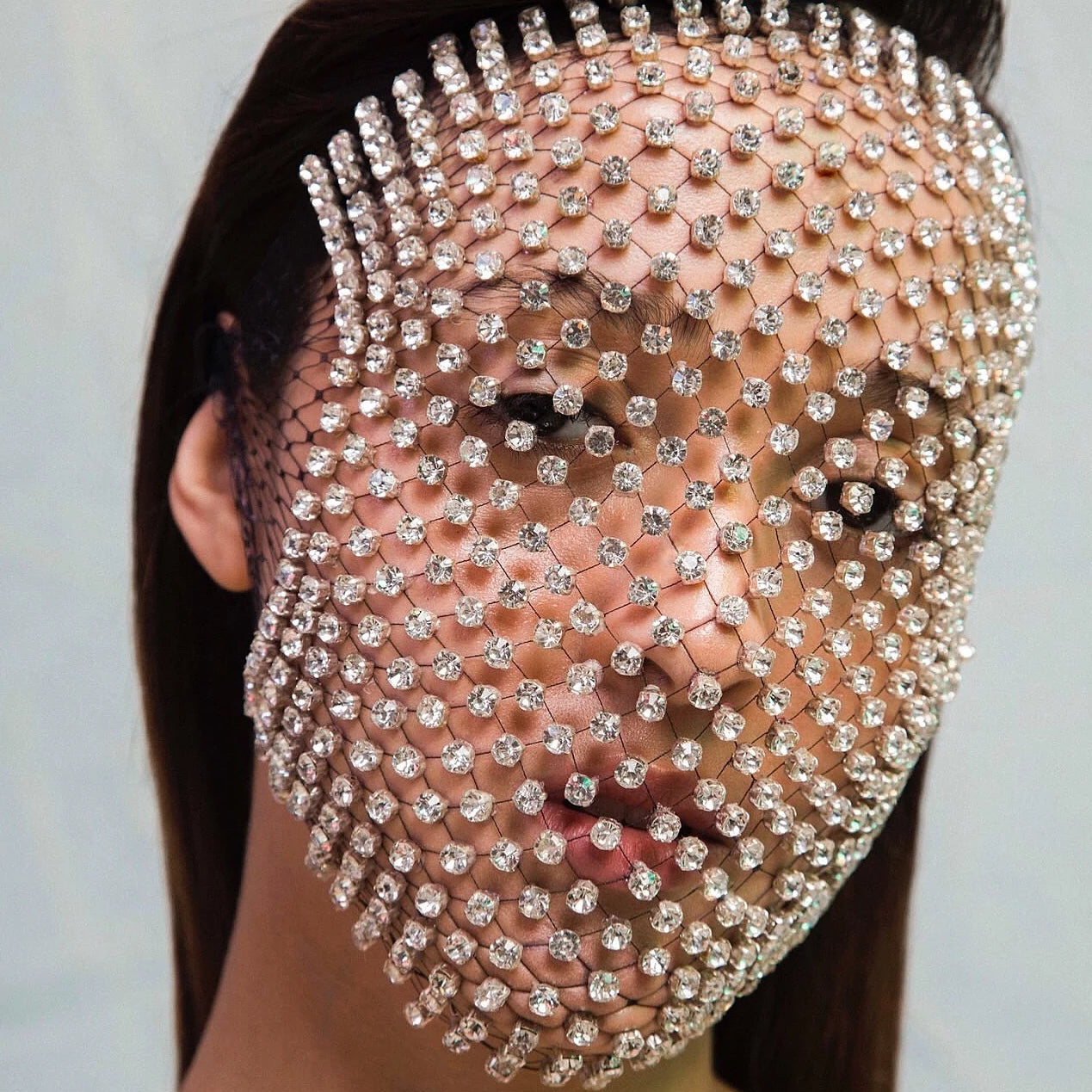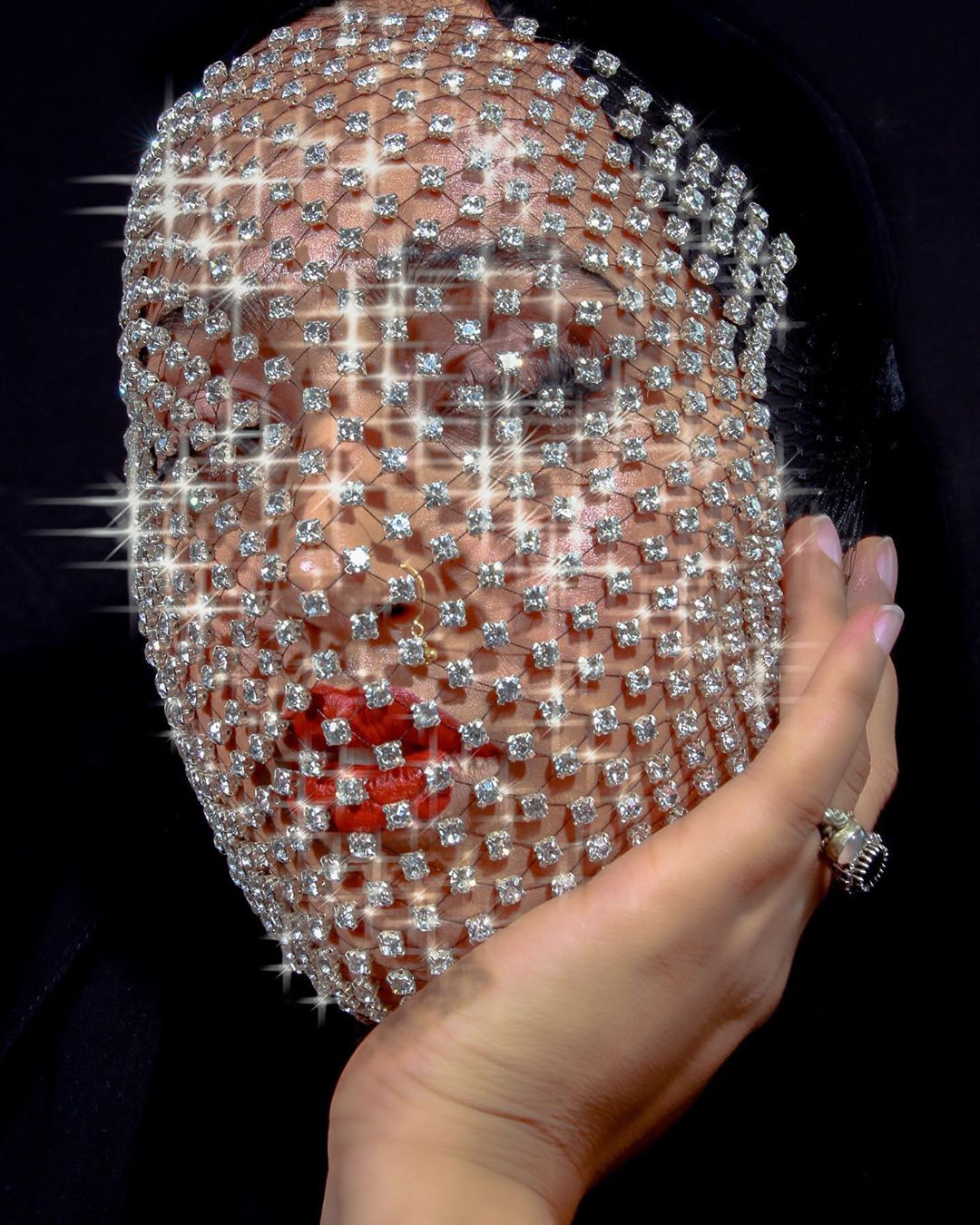 Diamond Face Veil / Crystal
Featuring the highest grade Cubic Zirconia crystals, The Diamond Face Veil is tied with a stretch black velvet ribbon for optimal fit and comfort.

Each piece is meticulously handcrafted and contains 538 hand-appliquéd
crystals by our in-house artisans.
Cubic Zirconia is a conflict-free diamond alternative, that replicates the stunning brilliance and crystal clarity of a high-grade diamond. 
Please note this product has a 7 business day production turnaround from the date of order. If you require it sooner, please email your order number and the date it's required - we will work to accommodate your rush order.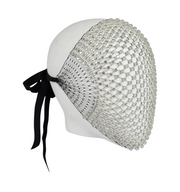 Diamond Face Veil / Crystal